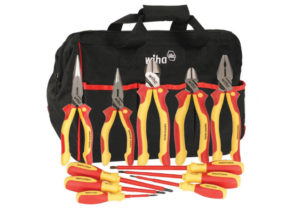 Having a set of tools is essential when you are a lineman. As for apprentices, you need this as well since you need to do a lot of practice during training. I know this for a fact because I went through the same process. In line with this, I know how challenging it is to find the right tools. So, I've come up to help and make the Wiha Insulated Pliers, Cutters, and Drivers Set review.
Wiha is a very famous brand in the industry of electrical tools. Each product is made in Germany. And most lineworkers today trust their tools and equipment.
But as an apprentice (or even an ordinary homeowner who loves to work on DIY projects), it can be quite overwhelming to purchase an expensive set. Hence in this review, we'll see if the tools in this set can justify the cost it bears.
A Quick Guide: Wiha Insulated Pliers, Cutters, and Drivers Set Review
Pliers, cutters, and screwdrivers are very important tools to any lineworker and electrician. But while they are the basic type of tools, they are quite the most useful.
In the Wiha Insulated Plier, Cutters, and Drivers Set, almost all of the common lineman tools are included. This is mainly the reason why many tenured lineworkers opt to have this.
The set includes 5 Pliers and Cutters, 3 Philips Screwdrivers, and 4 Slotted Screwdrivers. All of the tools are insulated and safe to use up to 1000 volts. The insulation is molded directly to the blades of tools for permanent bonding.
Also, they all feature a pro-turn and soft-grip handle for comfort and convenience.
All of these inclusions come in a canvas tool bag. On a personal note, I consider this as a drawback of the product. The bag is quite unsafe for the tools. Also, when you consider buying the product, the canvas bag is not very well fit to justify the price.
Although the tools are great and of the best quality, I suggest that you purchase a much fitting bag or toolbox for these tools.
Apparently, all Wiha tools go through different tests and certifications. So,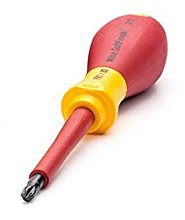 it is safe to say that safety and quality are assured. I have to admit that this is true. But then again, not all best tools for me or for others are also best for you. It will still depend on your preferences.
Nevertheless, here are the exact tools included in the package:
Pliers and Cutters
8-inch Lineman's Pliers
8-inch Long Nose Pliers with Cutter
6.3-inch Long Nose Pliers with Cutter
6.3-inch High-Leverage Cutter
Diagonal Cutter
The material used in each plier and cutter is forged from a premium tool steel. It is also hardened through induction.
Screwdrivers
No. 0
No. 1
No. 2
3.0 mm
4.5 mm
6.5 mm
8.0 mm
All the blades of the screwdrivers use a special CRM-72 tool steel. This is a durable material for a screwdriver. So, you can expect a long life-usage of these tools.
But, it is important for you to note that the Wiha Insulated Pliers, Cutters, and Drivers Set does not come with a definite warranty.
Now, I hope this Wiha Insulated Pliers, Cutters, and Drivers Set review will come as a huge help in your search. Furthermore, here's a quick video that you can look if you want to know more about the product:
Summary
Reviewer
Review Date
Reviewed Item
Wiha Insulated Pliers, Cutters, and Drivers Set
Author Rating