A set of nut drivers is one of the most basic tools of a lineman. Normally, students and trainees should have this in the first year of apprenticeship. And I had my fair share in using different lineman tools for quite some time now. So, to help you out, especially if you are planning to enter a lineman program, I have written this GearWrench 8-PC Nut Driver Set review.
Nut drivers are essential to any lineman. In fact, not only to linemen but also to any homeowners. They are pretty much common tools.
Accordingly, nut drivers are largely for tightening nuts and bolts. If you haven't seen any yet, well, they do look like regular screwdrivers but they come with sockets on the head. Also, they come in different standard sizes. So, they are usually bought and sold in sets.
A Closer Look On The GearWrench 8-PC Nut Driver Set Review
GearWrench is a very prominent brand in the electrical tools industry. Apparently, they have catered several tools in the market for more than two decades now. And these include different models of nut drivers.
The GearWrench 8-pc Nut Driver Set with the model number 82901 has the most basic design. Hence, you should not expect too much for its design and overall functions. But, they pretty much do the job. And if you need something to train on for your apprenticeship, this could be a great purchase.
In this GearWrench 8-PC Nut Driver Set review, I've included the most important functions that you may need to know:
Sizes
This set comes in 8 sizes, in inches:
3/16″
1/4″
5/16″
11/32″
3/8″
7/16″
1/2″
9/16″
However, there are no markings of these sizes on the nut drivers. Hence, it can be daunting when you look for a specific size.
Also, the recess of the drivers is measured at 1 1/4-inches.
Insulation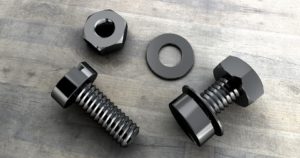 Each piece from the set is insulated. The voltage rating for each is at 1000 volts. But while insulation is essential to nut drivers, the insulation here in this set is not properly designed. They are too thick which at times I find very inconvenient to use at times.
This is somehow I consider to be a drawback. But, the thick insulation could also save you from shocks. So, it can be quite a good thing as well.
Nut Driver Tips: Magnetic vs Non-Magnetic
Unlike other sets of nut drivers on the market today, this set provides non-magnetic tips. And this aspect can be either an advantage or a drawback depending on your level of experience.
Essentially, nut drivers with magnetic tips are convenient to use. It reduces the hassles of attaching the parts to the tips. And if you are a professional, this is very useful. But, if you are still practicing your skills and learning all the basics, non-magnetic tips are a great point to start.
Price and Additional Costs
The GearWrench 8-PC Nut Driver Set is very inexpensive. In fact, it is one of the most affordable sets of today. The only thing I am wondering about is the additional costs that it requires for shipping. It's quite big apparently.
Nevertheless, this set offers a great price, especially for newbies and apprentices.
Summary
Reviewer
Review Date
Reviewed Item
8-Pc. GearWrench Nut Driver Set
Author Rating