The demand for lineworkers and apprentices today is quite increasing. And because of this, many young people nowadays would want to know how to become a lineman apprentice.
Apparently, it's not that difficult to become an apprentice. It's like going to school and study the basics. But, it would require skills, knowledge, and time for you to become a lineman.
Learning How To Become A Lineman Apprentice
Primarily, it is important for you to understand that a lineman is different from an apprentice. In order for you to become a lineman, you need to be an apprentice first. And for you to become an apprentice, you need to attend a lineman school.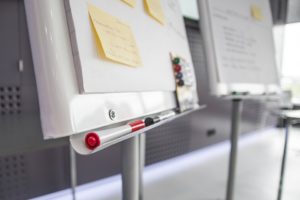 This is apparently the first and most basic thing you need to know. You cannot be a lineman unless you attend proper training and school. And the rest follows.
There are quite a lot of lineman schools today to choose from. And the requirements for each vary from one state to another. So, if you are planning to attend one, you have to know the state laws and regulations first.
General Qualifications
Before you can attend a lineman school, make sure you meet these requirements and qualifications:
Minimum age of 18
Must have a High School diploma or equivalent
Passing grades on an aptitude test
Knowledge of Algebra and Trigonometry
Basic understanding of electricity and electronics
Passing of substance abuse screening
And if you were able to provide all the general requirements, you may then enter an apprenticeship program.
Choosing Your Lineman School
In the recent times, you could see a lot of schools and institutions that offer lineman or apprenticeship programs. It can be quite challenging to choose the right one for you. Also, there are several factors that you need to consider first.
Since apprenticeship programs vary from one school to another, you may check first the program of each center or institution. You may conduct research and background checking first too. Moreover, it is important for you to note that costs and fees vary too.
You may check the full guide here for choosing the right lineman school for you.
Attending the Program
An apprenticeship program normally lasts for 3 to 4 years. But, it depends as well since there are schools that offer 1 to 2 years of training only. Nevertheless, during the program, apprentices are required to attend classroom discussions and hands-on applications. Hence, you are not only learning but you are also earning.
In addition, you need to have the right set of protective gears, tools, and equipment. You may check the Greenlee Insulated Screwdriver Kit Review as this is one of the most common and basic tools of an apprentice.
After some time during the training, each apprentice may choose to learn advanced lessons as well. And this is a great thing if you want to become a journeyman lineman quickly. In addition, there are available certifications and licenses that an apprentice may obtain. Although they are not largely mandatory, they can be very useful and effective when you are looking for a stable job after the program.
Now, if you want to learn more about how to become a lineman apprentice today, you may check this video as well: