The demand for linemen and apprentices are quite increasing today. Hence, the number of lineman jobs nowadays is essentially blooming.
And if you are looking for an efficient job to practice your skill and knowledge as a lineman, this guide may help you.
But before you can choose the one that is right for you, it is important that you learn first the overall market. This includes the knowledge on how the market works, the average salary, the included benefits, and the trends.
Overview: Lineman Jobs Today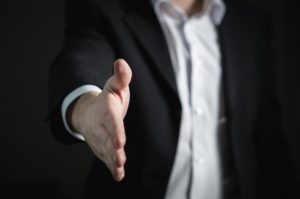 When you search for jobs online, you would obtain numerous results. For some, this is already enough. Other, however, find it challenging to apply since there is not enough knowledge of how the market works.
Apparently, the job of a lineman largely includes the management of electrical wires and cables. Also, it's a must for lineworkers to overcome their fear of heights since climbing is a crucial part of their daily tasks. This is why there is a specific and standard set of tools and equipment required.
Lineman Tools and Equipment
When you are applying for lineman jobs, it is important that you know the standard tools and PPE. There are some jobs that may require the employees to supply their own lineman tools and equipment. On the other hand, there are jobs as well that would only require you the knowledge to use these tools.
Nevertheless, you must ensure that you know how to handle each.
Lineman Salary and Benefits
The salaries, wages, and benefits of lineworkers vary depending on the location and policy of the company, position of a lineman, and employers in general. Some companies would pay much better than the others and some won't. So, it largely depends.
Today, the starting salary of lineman is at $32 per hour. As for tenured journeyman lineman in other areas, they can make up to $45 per hour.
In an annual note, the median salary is roughly $64,000. But, there are companies that can pay lineworkers up to $93,000 annually.
Speaking of benefits, companies would normally supply their lineworkers with the efficient tools and equipment. There are employers who provide the lineman boots and other PPEs. Other employers even offer additional seminars and courses that enable lineworkers to apply for several certifications and licenses.
States and Regions With The Highest Paying Lineman Salaries
In the United States, there are a few states and regions that need more lineworkers than the others. Hence, these states offer a much more lucrative salary and benefit.
The hourly wage in the state of Washington is around $41.05.
The annual mean wage in Connecticut is rated at $85,910.
You can make $41.41 an hour in Alaska even if you are just an entry-level lineman.
Lineman and apprentices can enjoy the hourly mean wage of Oregon which is rated at $42.93
California has the highest paying lineman jobs. You can make up to $45.55 per hour as a lineman.
You may want to move in these areas due to the hourly wages and salaries. But before doing so, you must consider other factors as well such as the cost of living and access to daily necessities.
For more information about the lineman jobs today, you may refer to this video: