A lineman climbing gear bag is a very underrated lineman equipment. In fact, you would unlikely see many lineworkers who utilize a lineman gear bag. Nevertheless, it is deemed as one of the most useful equipment of today.
The most apparent reason why it is not very popular in the lineman industry is that not every brand sells this product. More often than not, only the popular and expensive brands would likely to have this.
Also, not all lineworkers would use them. And this is because most lineworkers would just simply resort to using their normal and ordinary bags. Although practicality is largely the basis for this, it is always recommended for lineworkers to use a climbing gear bag.
Why Use A Climbing Gear Bag?
By and large, a climbing gear bag of a lineman is a very versatile and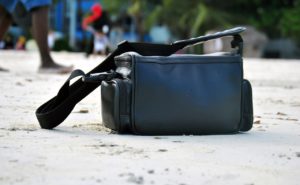 designed mainly for lineworkers. They are well-engineered to provide comfort, security, and convenience to every user. In fact, you would only need to bring this one bag when going to a fieldwork and you are all set for work.
And this is because it is meant to contain all the tools, equipment, personal protective gears, and other accessories that a lineman would use in doing lineman tasks. Accordingly, the chances of forgetting something to work is very unlikely to happen.
Features of A Climbing Gear Bag
Since these gear bags are designed to contain almost all of your things for doing lineman jobs and tasks, they are made bigger and more durable than your ordinary bags.
Also, the materials used in the structure of each bag are essentially suitable for a lineman. In fact, most of them are incorporated with features like weatherproof, shockproof, and waterproof functions.
Moreover, these gear bags normally have divisions and compartments to secure the tools and hand equipment of a lineman. There are also designated belts and clips to fully keep the things safe inside the bag.
As for its physical appearance, these gear bags are always made to stand out. This means that the color would usually go for bright ones just like your safety vests. And this is to actually add safety precaution to the overall structure of the bag.
Types of A Climbing Gear Bag
Apparently, there are different kinds of a gear bag. Although they are not that very in demand, you would see a lot of variations today. In fact, there are gear bags that would look like a traveling bag. And there are those bags that appear as a trolley bag. Even so, the overall appearance would largely depend on your personal preference.
Now, these bags are not highly required for lineworkers. But, they are highly recommended. Some of the lineman schools and institutions today are actually recommending their students to have one of these gear bags. And this is to train them when it comes to securing and keeping their tools and equipment safe.
So, if you want to really secure your things when going on site, you may want to invest now in the most appropriate climbing gear bags for you.